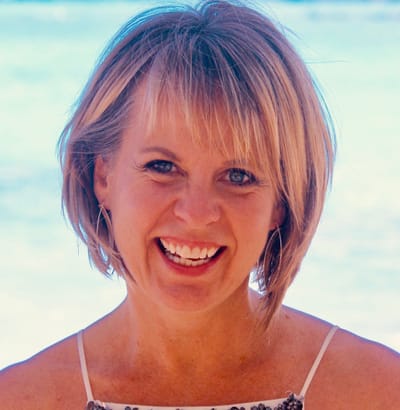 Claudia Sasse is a heart-centered visionary intuitive and catalyst for light-filled transformation. One of her greatest joys is supporting her multi-talented clients to channel the wholeness of who they are into meaningful, joy-filled work that not only changes the world but also nourishes their soul.
She uses her multiple claire-sensory gifts and her down-to-earth practicality to help them build the energetic foundation, create the framework, and discover the golden thread that allow them to move forward with their life/soul mission with clarity, ease, and confidence — often thriving outside of the confinement of any previous "boxes."
During her work, she gets to transmit highly transformative energies that serve as a powerful catalyst for change. Her clients find themselves easily moving beyond life-long limiting patterns, and report feeling activated, calm, spacious, light, and happy.
As a global visionary, she often offers a fresh perspective to controversial topics, and is well versed in holding big energies, expanding into new possibilities, and surfing the edge of consciousness. She is not only hopeful, but actually excited about the new world she sees emerging.
More recently she became the channel and author of the book
LoveBytes
-- a transformational journey home to yourself.
If you are interested in booking her as a speaker or guest on your podcast you can email her at
hello@
ClaudiaSasse.com
She has been guided to live on the beautiful Big Island of Hawaii and invites you to join her on these powerful lands of raw creative power and sweet mamma love for your own personal life-changing retreat.
BOOK YOUR IGNITING POSSIBILITIES INTRO CALL RIGHT HERE
Ok, that was a the official version. If you are more of a story kind of person you can listen to this
podcast interview
or read on.
WE ARE ALL BRILLIANT BEINGS WITH OUR OWN SET OF GIFTS TO SHARE WITH EACH OTHER!
Let me introduce some of mine:
SPACE - I hold a clear space of love for all the pieces of your authentic self to come together and expand in their full beauty
PEACE - I help you to connect to home base--to that peaceful place within yourself
JOY - I infuse lightness--supporting you to discover the gift in any situation
VISION - We can surf the edge of consciousness together. I am wide open and curious about what else is indeed possible, love to explore new worlds, and can hold big energies.
STRATEGY - I help you create the practical steps to fully realise your dreams
BOOK YOUR IGNITING POSSIBILITIES INTRO CALL RIGHT HERE
IT'S BEEN A TRIP!
Since 2007, when I first set out on this journey of happiness, freedom and consciousness, I have received a gazillion gifts and learned thousands of lessons. It has been an unfolding of profound transformation, through desperation, divorce, and confusion, shedding layer after layer until I now feel like I have finally arrived home--home within myself --no pretense, just spaciousness, ease and peace. And now it is time to invite YOU into this space and share my gifts.
EFFICIENCY
After my initial training as a Happiness Coach I began studying all kinds of related things. It has been as much a love affair with new possibilities (I easily fall in love -- what can I say...) as it has been a mission to discover how transformation could happen even more easily and efficiently. (Guess that's the German engineer mind coming through...:))
When I landed in a Intuitive Leadership course a whole new world opened up. I experienced how some of my colleagues used their intuitive capacities to look at the root of what was going on. No more traipsing around in the dark. SO much easier.
INTUITION
I was intrigued to say the least and subsequently developed what I lovingly call at bit of "intuition envy". Then one morning while on vacation back in Germany everything changed. I woke up and could look behind the veil, clearly "seeing" what was actually going on regarding a concern within our family. As I became curious if it was possible to improve the not so pleasant scene I was seeing. It began changing into something much more harmonious and beautiful. And within a day or so the cause for the original concern completely dissolved.
GIFTS
To me it felt like I had been given a gift--a gift that keeps expanding and evolving. Next I was able to see how the different facets that make up a person--talents, education, training, things they love, life experience etc. could come together in a unique expression, business or career choice that would ultimately always solve some kind of problem we have on our planet.
Then it opened up into receiving information and transformative energies about global events and situations. Every single time this information has been hopeful, even exciting--often focusing on respect for one another--filled with love, celebration, new ways of healthy growth, expansion and joy.
ALONG WITH THE INFORMATION THERE IS ALWAYS A FLOW OF BEAUTIFULLY SUPPORTIVE AND LOVING ENERGIES.
These energies help to transform any disharmony, activate new development, and make the journey ease filled and joyful.
Throughout this journey more channels of claire sensory receiving have opened up little by little. By now I get to play with a full pallet of extra sensory seeing, hearing, knowing, feeling--and sometimes even smelling and tasting, which is quite funny to me.
WHENEVER WE ENTER THIS OPEN, CONNECTED, SAFE AND EXPANDED SPACE WE GET TO PLAY IN TOGETHER THERE IS ALWAYS SO MUCH JOY, SUPPORT AND LOVING ENERGY PRESENT.
BOOK YOUR IGNITING POSSIBILITIES INTRO CALL RIGHT HERE
And in the most recent adventure I got to channel a book called LoveBytes - A Transformational Journey Home, which will be released later this year.
GUIDANCE
In 2015 I made the commitment to really listen to and FOLLOW my own inner guidance system to the very best of my ability. It led me up and down the California coast and back to my roots in Germany for a year in 2017. Then at the end of 2018 I was called to the powerful and deeply transformative Big Island of Hawaii where this incredible combination of raw creative power and momma love envelops you in its sweet embrace.
Eventually I will be creating a retreat space for us soul sisters to gather, create and collaborate from our true aligned power as female leaders. For now I am getting to invite you to experience the amazing energies during a private retreat or while I transmit them during my private session work with you :)
BOOK YOUR IGNITING POSSIBILITIES INTRO CALL RIGHT HERE
SO WHAT ARE
YOU
BEING CALLED TO EXPAND INTO?
What did YOUR soul come here to do?
INVITATION
This is YOUR time! Embarking on a career in alignment with what you REALLY came her to do is a magical journey of joy filled openings and deep transformation. The world is waiting for your gifts--now more than ever. Let's explore new possibilities for you together:
SO MUCH LOOKING FORWARD TO CONNECTING WITH YOU AND SENDING MUCH LOVE YOUR WAY.